Today, every local business owner MUST have a website… period.
Most websites for local business owners are Totally Useless! They are seldom updated and visitors are few, conversions to sales are even fewer. Why is this?
As of November 1, 2013 Google reports that there are over 20 Billion web pages indexed by their search engine. If your website is not providing valuable content and fresh content the search engines will not spend time visiting your website and real people will not either.
When business owners don't see visitors and they don't see conversions to sales they think it is a problem with their website. It might be, but there is usually more that needs attention then just the website. You first need to look at your Total Brand Blueprint and if you don't have one in place, you need to create it first.
"Build Your Brand That Inspires People and Impacts Your Bottom Line"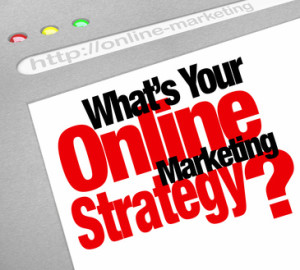 You need to think strategically so that you can build your brand in a way that inspires your people and your customers… how they think, how they feel and how they act. This requires both strategy and imagination. We work with you and our team of professionals to harness creative approaches that build compelling brands that inspire people and impacts your bottom line.
There are very few local businesses today that can survive without using digital marketing strategies to reach customers, provide services and sell their products. You need more than a business plan you need an Online Marketing Strategy that looks at where your company is at and where you want to take it. What is your online marketing strategy?
The answer to the question of why you are seeing few website visitors and even fewer conversions to sales is simple… you either don't have an online marketing strategy or, the one you are using is out of step with the realities of marketing today.
It is not enough to only look at your external image, how others view your business, we also research the internal workings of your business to identify weak areas that need to be addressed. We are passionate about empowering our clients to create experiences that bring excitement and engagement with your customers.
"… it is about the Metrics of Engagement on your website and across all your digital assets"
It is no longer just about pretty websites and SEO work anymore. Now and in the future it is about the metrics of engagement on your website and across all your digital assets. Great online content has always been important but today it is the only way to build a massive following of fans, fans who are more then happy to tell their friends about you. Social Signals are a growing part of the Google algorithm which means that you must convey meaningful information from inside your business as it relates to your people, your products and your services to those who are following your business.