All of the policies of Fauci were designed to facilitate the public view that the vaccines were the only way out of the pandemic and then came the use of orchestrated fear as propaganda. To get people to be locked in under house arrest and induce a condition that is known as Stockholm syndrome, which makes people grateful to their captors and believing in them that the only way to survive, the only way out of the crisis, is total obedience to the commands of the captor.

Worldview Weekend Broadcast Network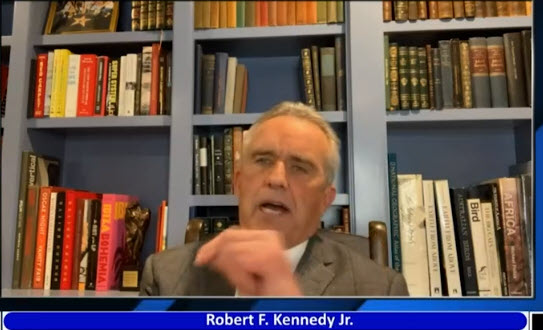 "Instead of having a medical response to a medical crisis, we had a militarized response and we had a monetized response," Kennedy said.
Robert F. Kennedy Jr. dropped several bombshells in his new book, The Real Anthony Fauci: Bill Gates, Big Pharma and the Global War on Democracy and Public Health. And he saved some of his biggest revelations for a Nov. 18 interviewwith Brannon Howse Live.
The attorney and public-health activist called out the players who have been pushing the fear narrative that has been, since February 2020, built around the "public health emergency" known as Covid-19 and basically led to a suspension of the U.S. Constitution.
WATCH OR LISTEN TO THE INTERVIEW WITH KENNEDY HERE
Watch More Videos from Brannon Howse Including:
Subscribe For Updates
Subscribe to my mailing list and get updates to your email inbox.
Thank you for subscribing.
Something went wrong.